News
25 Jun 2020
Best Classic Bands – Allman Betts Band Releases 2nd Song From 'Bless Your Heart'
The Allman Betts Band has released the second single, "Pale Horse Rider," from their sophomore full-length studio album, Bless Your Heart, out Aug. 28 via BMG.
"Pale Horse Rider" follows the release of "Magnolia Road." Listen to both tracks below.
If the name of the band sounds familiar, it's because it's in the bloodlines.
The Allman Betts Band are Devon Allman (guitar, vocals), Duane Betts (guitar, vocals), Berry Duane Oakley (bass, vocals), Johnny Stachela (guitar, vocals), John Ginty (keyboards), R. Scott Bryan (percussion, vocals) and John Lum (drums).
"Magnolia Road" was written by band collaborator Stoll Vaughan, who name-checked detailed parts of Betts' and Allman's lives. Watch the video below.
When the Allman Betts Band released Down to the River in June 2019, the debut album represented not only the first time the group had recorded together but also the first time the seven-piece ensemble had ever played together. Bless Your Heart is said to be fueled by "road-forged camaraderie and telepathic musical intensity, vibrantly reflecting the individual and collective experiences of these seven, all drawing inspiration from the band's symbolic hometown, a place Devon Allman calls 'the United States of Americana'."
Watch the video for "Magnolia Road"https://www.youtube.com/embed/okdcPis_byM?ecver=2
Over a week's time, they recorded 13 songs at the legendary Muscle Shoals Sound Studio on 2-inch tape, with additional tracking in Memphis and St. Louis.
"I think we definitely challenged ourselves, pushed ourselves artistically, and widened the spectrum on all levels. We wanted something that was a little more sweeping. A deeper experience," says Betts.
Says Allman, "I hope what people hear on Bless Your Heart is a band that's having a love affair with being a band."
Many of the band's summer 2019 dates were ko'd when Allman had an emergency appendectomy. Though have a summer 2020 tour planned, though you'd be best to key an eye on the schedule. Tickets are available here and here.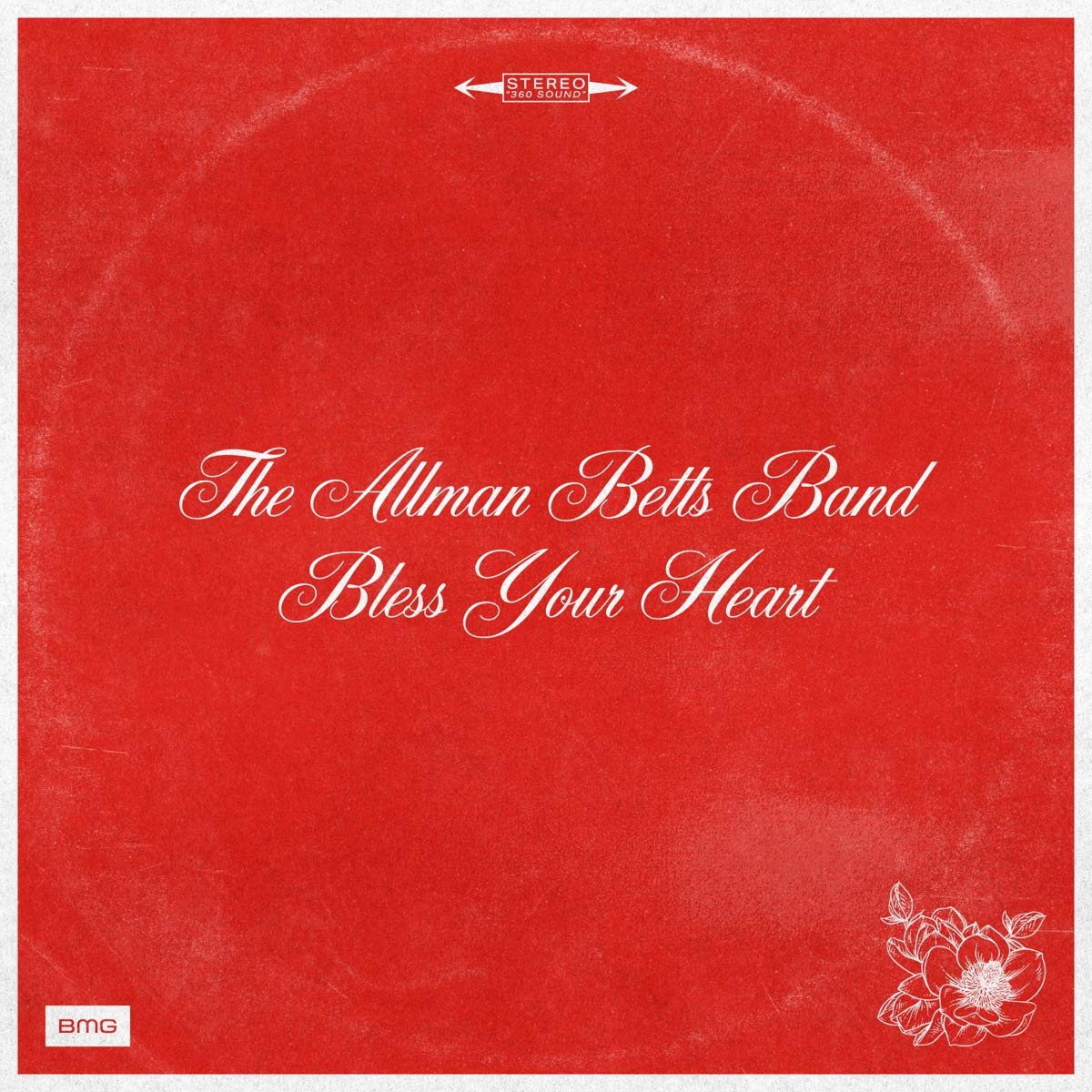 Bless Your Heart Tracklisting
Pale Horse Rider
Carolina Song
King Crawler
Ashes of My Lovers
Savannah's Dream
Airboats & Cocaine
Southern Rain
Rivers Run
Magnolia Road
Should We Ever Part
The Doctor's Daughter
Much Obliged
Congratulations